Abraham Lincoln Bicentennial Celebration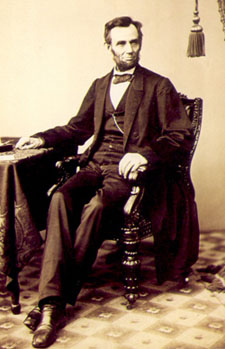 February 12, 2009 will be the 200th anniversary of Abraham Lincoln's birth. As part of the campus celebration of the Lincoln's bicentennial, the Department of History at the University of Illinois has planned a number of events to comemmorate the event.
This website is dedicated to displaying the resources, events, and courses that the Department of History has contributed to the Lincoln Bicentennial Celebration.
Latest Announcements:


Robin Blackburn, Professor of Sociology, Essex University; and Professor of Historical Studies, New School University
'The Republican and the Revolutionary: Abraham Lincoln and Karl Marx'
November 11, 2009
4:00PM
3rd Floor Levis Faculty Center